Meet Taunia and Jake who found the love of their lives again on Facebook.
It all started twenty years ago when Taunia met Jake in college. The two dated for 2.5 years and then went their separate ways to pursue their career aspirations.
"We always knew we were each other's 'true love,'' said Taunia.
Twenty years and a lot of life lessons went by. Taunia had gastric bypass surgery in 2008. She got married, established her musical career, and developed an online following, particularly on Facebook.
Tania reconnected with one of Jake's sisters on Facebook. When Jake's sister noticed Tania's relationship status as "Divorced," she told her brother, who then contacted Taunia to reconnect. The two have been inseparable ever since.
This past Christmas, Jake surprised Tania with the best gift ever. He took her to Paris for a romantic holiday trip. Jake proposed to Tania in front of the Eifel Tower. The two were married in the summer of 2013 and could not be happier.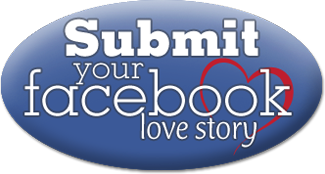 FacebookLoveStories.com celebrates those who have found love on the world's largest social network. If you know someone who met on Facebook, invite them to share their Facebook Love Story. For more Facebook dating advice and stories, follow @FBLoveStories on Twitter.