When I first created Facebook Love Stories in 2013, I saw the large trend of singles finding love on Facebook, as well as couples who reunited with a little help from digital Cupid. The stories kept pouring in, as I continued to provide dating coaching services to singles looking for love online.
Little did I know, that three years later, my long-lost-love would find me and we'd reconnect on Facebook. Call is karma, call it fate, but at the end of the digital day, I have my own Facebook Love Story to share with the world.
Related: After 16 Years Apart, I Reunited with the Love of My Life
After we went our separate ways, over a decade and a half later we reconnected on the world's largest social network.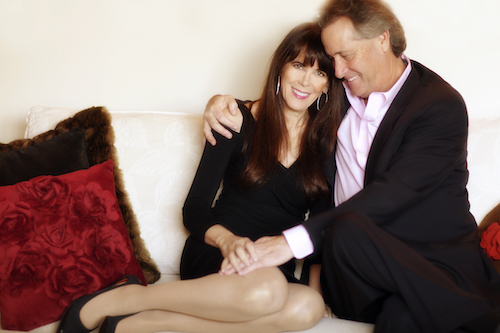 Related: Love Reunited: Our Second Chance at Love
When I first joined a dating site, over 20 years ago, it was after a recent broken up with the person I thought was the love of my life. At the time, I was considered an online dating pioneer. I collected my stories, but knew it was too soon to share them with the world. Both to heal my heart and help others, my first book The Perils of Cyber-Dating was published and became a bestseller. I had no idea that 7 years after the book was released, my long-lost-love would get divorced. He read my book and blog seeking dating advice, from the woman he referred to as the love of HIS life.
When we initially connected on Facebook, we chatted on instant messenger trying to fill in the pieces of the long time we had been apart. A week later, we met in person and our eyes locked again in a similar way as they had the first time we met, 23 years earlier.
At our reunion, we went down memory lane and eventually decided to live ACT 3 of our love story.
Related: Julie Spira Updates Tell-All Book With a Romantic Twist
In 2016, I re-released the Perils of Cyber-Dating: Confessions of a Hopeful Romantic Looking for Love Online as an audio book, which I narrated, and on Kindle with a new epilogue to share our magical fairy tale ending, proving you can have a second chance at love with the help of Facebook.
Listen to our book trailer
Full trailer
Julie Spira – Confessions of a Hopeful Romantic – Audio Book Trailer
Magical Epilogue
Follow @JulieSpira on Twitter.
Do you have a Facebook Love Story to share?