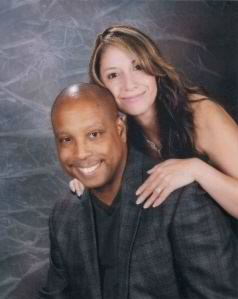 This love story began innocently in 2009 when Martha was searching for her son's uncle named Larry Grant on Facebook.
Martha found a page of a man named Lawrence Grant and reached out to him to see if there was a family relation. Lawrence replied that he wasn't related, but in the spirit of social networking, they friended each other. Little did they know that it would become the beginning of a beautiful relationship between the two of them.
At the time they became Facebook friend, both Martha and Lawrence were both involved in other relationships; both of which were not going so smoothly. They kept their Facebook friendship platonic with only simple "hi's" and "how are things" and commenting occasionally on each others' posts.
They later lost contact via Facebook because Martha's now ex-bf snooped (hacked) into her Facebook and saw a comment from Lawrence directed to someone else and thought it was for Martha. He became jealous and made her delete Lawrence as a friend.
Later in 2010, Martha and Lawrence regained contact when after going through a breakup with her ex, Martha was going through Facebook deleting pictures and found a comment on one of her photos from Lawrence. She again emailed Lawrence to see if he was related to another person in the Grant family, but in reality, she just wanted to reconnect with him.
This time, both of them were single. They began communicating more on Facebook until one day Lawrence asked Martha for her phone number. They began to speak to each other more frequently and expressed a willingness to meet each other. The only problem was, Martha lived in Windsor, CA and Lawrence lived in Roseville, CA. Martha had some idea of the travel required between the two cities but Lawrence had no idea.
Time passed and passed and they communicated a little less than they previously had; and they still had not met as anticipated. But one day they started to have discussions about football. Martha's team was the Saints and Lawrence's was the Raiders. In common, they both liked the Raiders. Superbowl XLV was approaching; the Green Bay Packers and Pittsburgh Steelers. Lawrence did not like the Pittsburgh Steelers and wedged a bet with Martha that the Packers would beat them. Martha accepted, what was at stake? If Martha won, Lawrence would go to Windsor and meet her and if Lawrence won Martha would come to Roseville. On February 6, 2011 the Packers defeated the Steelers by the score of 31–25. Lawrence won the bet and it was time for Ms. Martha to pay up… and that day was to be Saturday March 26, 2011
On this, a cold and somewhat rainy day, Lawrence's mother went into the hospital and was admitted overnight. This jeopardized the meeting between Lawrence and Martha and threatened yet another delay in their journey to meet up. Fortunately, Lawrence's mother illness wasn't serious and she was just kept for overnight observation. So the meeting remained on track.
Martha arrived later that evening in what Lawrence knows "today" to be her favorite place "the mall". Upon laying eyes on Martha for the first time, Lawrence was floored and excited to be getting to go out on a date with such a beautiful young lady. Martha was delighted to finally meet what she considered to be a "real man" and was also very happy with his physical appearance as well. From this date forward the two became inseparable.
Lawrence would drive two hours to see Martha every other week and visa versa Martha would do the same. On their second date, Lawrence was able to meet Martha's three wonderful children, Leticia (22), Alonzo (15), and DeVante (13). On April 2, 2011 even though Lawrence and Martha considered themselves a couple, they declared themselves as such publicly. On Saturday, August 14, 2011 Martha and Lawrence spent a romantic weekend in a luxury suite at the Thunder Valley Casino Hotel & Resort where Lawrence proposed to Martha. Martha said YES! A year later, they were married.
Congratulations to Martha and Lawrence who prove that a simple search on Facebook could result in a happily ever after.
Do you have a Facebook Love Story to share? Read about our other Facebook Love Stories.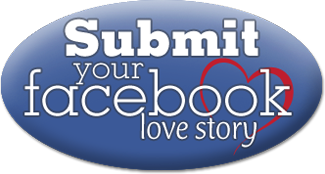 FacebookLoveStories.com celebrates those who have found love on the world's largest social network. If you know someone who met on Facebook, invite them to share their Facebook Love Story. For more Facebook dating advice and stories, follow @FBLoveStories on Twitter.