Meet Lauren and Daniel who found love with the help of Facebook.
While Lauren and Daniel met in person for the first time offline at an Art Walk in downtown Jacksonville, Florida, they didn't really talk or get to know each other at that time. A few days later, the two became friends on Facebook,  since they both had several friends in common.
For several months, Daniel would visit Lauren's Facebook profile and "like" several of her status updates. It wasn't until Lauren asked an open question to her friends about social media for work purposes,  that Daniel responded to her status update.
Daniel lent a helping digital hand and commented frequently to Lauren's work questions, until finally after many back-and-forth messages,  Lauren agreed to meet Daniel for coffee.
Their coffee date was memorable for the two of them. Coffee quickly turned into drinks and dinner.
The two have been attached at the hip ever since and always say thank you to Facebook for making them a happy couple!
Congratulations to Lauren and David who took their offline encounter into an online chat and IRL romance.
Do you have a Facebook Love Story to share?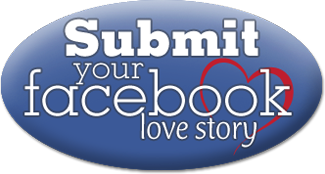 FacebookLoveStories.com celebrates those who have found love on the world's largest social network. If you know someone who met on Facebook, invite them to share their Facebook Love Story. For more Facebook dating advice and stories, follow @FBLoveStories on Twitter.