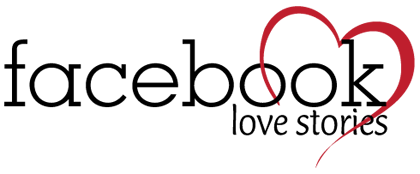 Welcome to Dating in a Facebook World.
We're proud to share Facebook Love Stories – True stories of single who have connected, rekindled romances, and have fallen in love with the help of Facebook.
You'll read about a variety of singles who found love while spending time on Facebook.
With over 2 billion profiles on Facebook, people are connecting to develop better relationships through common interests, sharing likes, chat and instant messenger, and public or private groups.
Do you think you can find love on the world's largest social network?
Facebook Love Stories features romantic social media stories that will warm your heart. From the couple who fell in love from across the Atlantic ocean after meeting in a Star Wars fan group, to the college sweethearts who reconnected 28 years later, after his sister noticed her in the "People You Should Know" feature. Falling in love on Facebook has integrated into the lives of many, including my very own personal Facebook Love Story.
Flirting on Facebook has been happening for 14 years.
In 2012, Facebook reported that the majority (40.5%) of their members' status relationship changes went to "Single"
A Match Singles in America Survey showed that 48% of single women research their date on Facebook before meeting for the first time.
The Match survey noted that 27% of single men and 26% of single women have cleaned up their Facebook walls before accepting a friends request from a potential suitor.
It's time to ask yourself, is your Facebook page dateable?
We encourage you to submit your Facebook Love Story to share with our community, take our quizzes and polls, follow us on Twitter and Facebook, and enjoy our Facebook dating advice.
As featured on DatingAdvice.com
Welcome to Dating in a Facebook World